The Ultimate Recovery Experience
Normatec and Whole Body Cryotherapy are combined to achieve an even higher level of soft tissue recovery and performance. Floatation is used to release stress and tension in a magnesium-rich bath. The effect is peaceful. Calming. Perfect.
Customize your experience by selecting any 3 of the following:
$79
Save $69
$79
Save $69
A Few of Our Visitors
Kendall Randolph (University of
Alabama #85)
Eric Gordon (Rockets #10)
Emil Ekiyor Jr. (University of Alabama
#55)
Kyle Reifers (PGA Golfer)
Tevin Mitchel (Colts #27)
Brian Robinson Jr. (University of
Alabama #4)
Carl Landry (Philadelphia 76ers #7)
Kassidy Cook (Team USA Diving Team 2016 Olympian Diver)
Brian Branch (University of Alabama
#14)
Thorton (Colts #69), Waldon (Colts #93), Dr. Charbel, & Toler (Colts #28)
Lindsay Hein (Women's running Magazine cover model contest winner. RRCA Certified Running Coach.)
Robert Mathis (Colts #98)
Hugh Thornton (Colts #69)
Sherman from Fox 59 & Dr. Charbel
Alex Smith (2 time Crossfit Games Regional Team Competitor)
Lexi (Triple gold medalist at her first
Indian Ocean Island Games - Seychelles)
Sam Dancer (CrossFit Games Athlete)
Blake Rypel (2014-2015 & 2015-2016 IHSAA State Champion - Wrestling)
Center Grove (IHSAA 6A State
Champions 2015-2016)
Lorenzo Camporese (Two-time Italian Supercross/Motocross Champion)
Cryotherapy
Whole Body Cryotherapy can be used to effectively treat a number of conditions and to improve clients' overall health. If you're looking to decrease pain, accelerate muscle healing, improve general health and wellness, or solutions to any of the other conditions below, WBC may be right for you.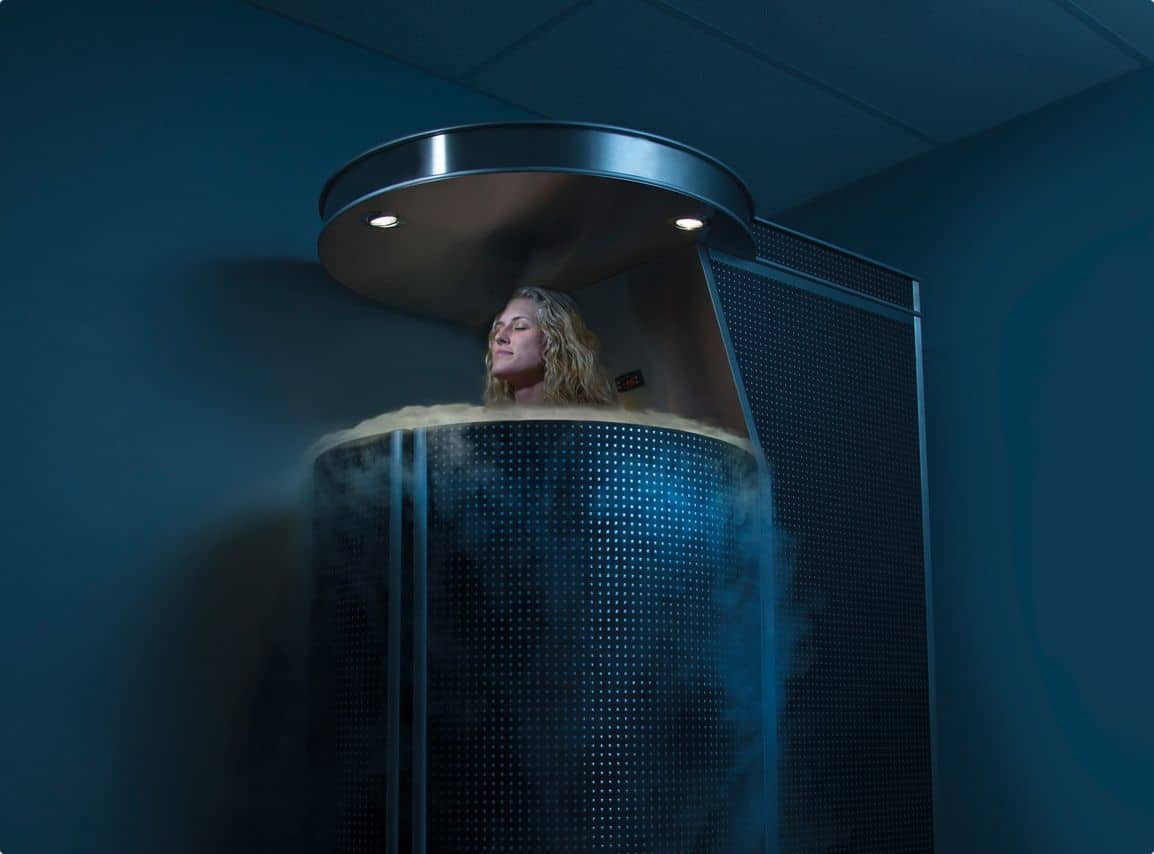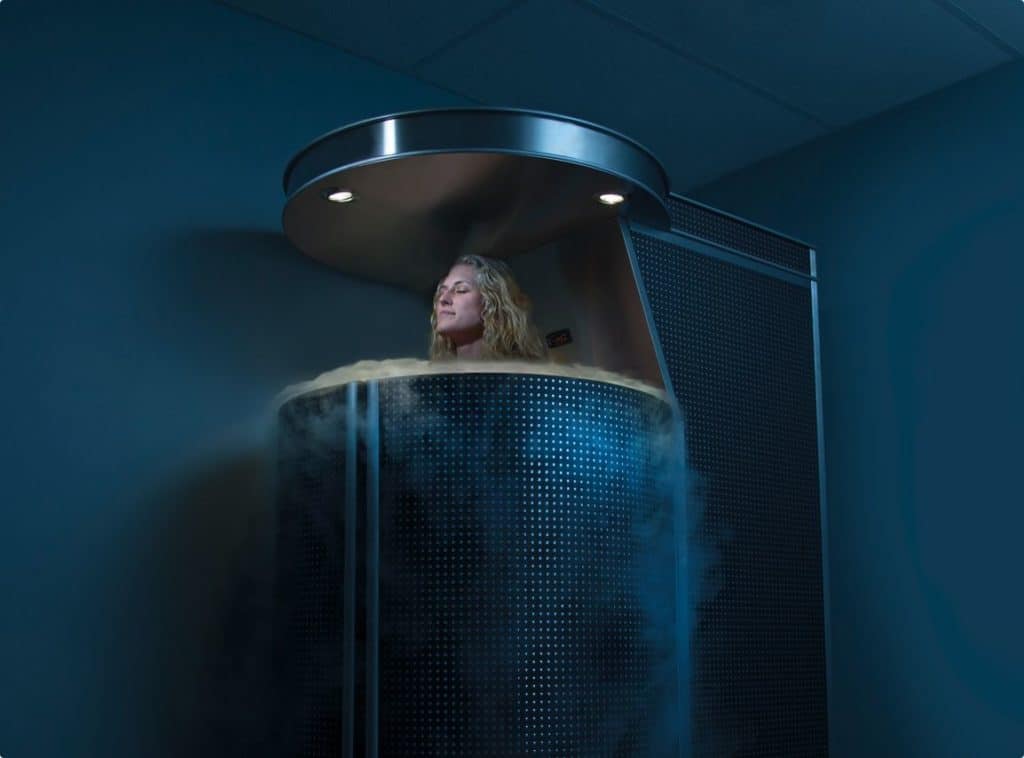 Feel Better
Health & Wellness
Treating degenerative disease of joints & spine
Reduced inflammation of tendons, bursa, and joint capsules
Treating fibromyalgia
Immune system enhancement
Do Better
Recovery & Performance
Decrease muscle soreness, pain, and inflammation
Reduce Delayed Onset Muscle Soreness (DOMS)
Increase energy
Decrease recovery time
Look Better
Beauty & Anti-aging
Tighter and healthier skin
Increased metabolism and caloric burn
Increased collagen production
Treatment of psoriasis and dermatitis
Infrared Sauna Therapy
Get the amazing benefits of a sauna, with the peaceful relaxation of a spa. Plus, leave feeling energized and refreshed! Infrared light is a kind of light that we can't see with our eyes. But we can definitely see the amazing benefits.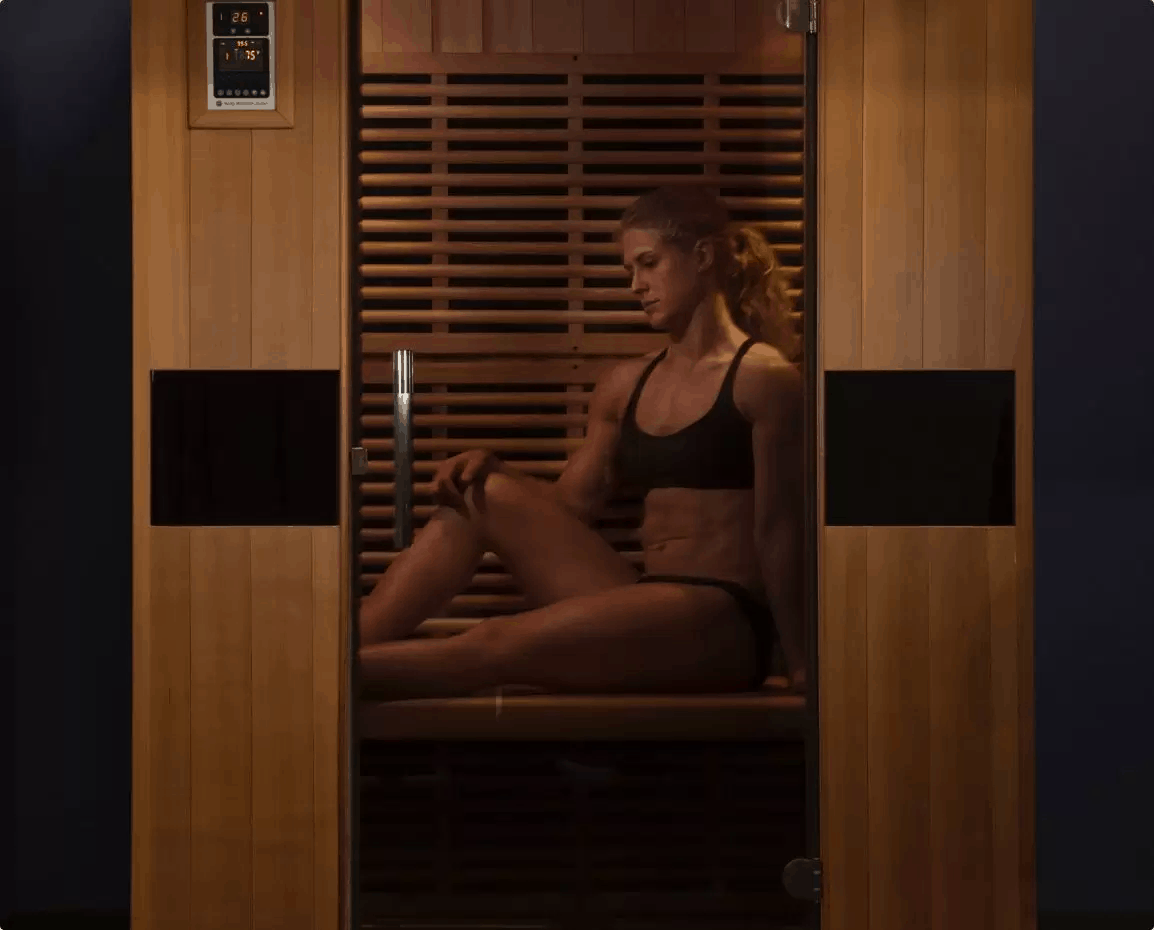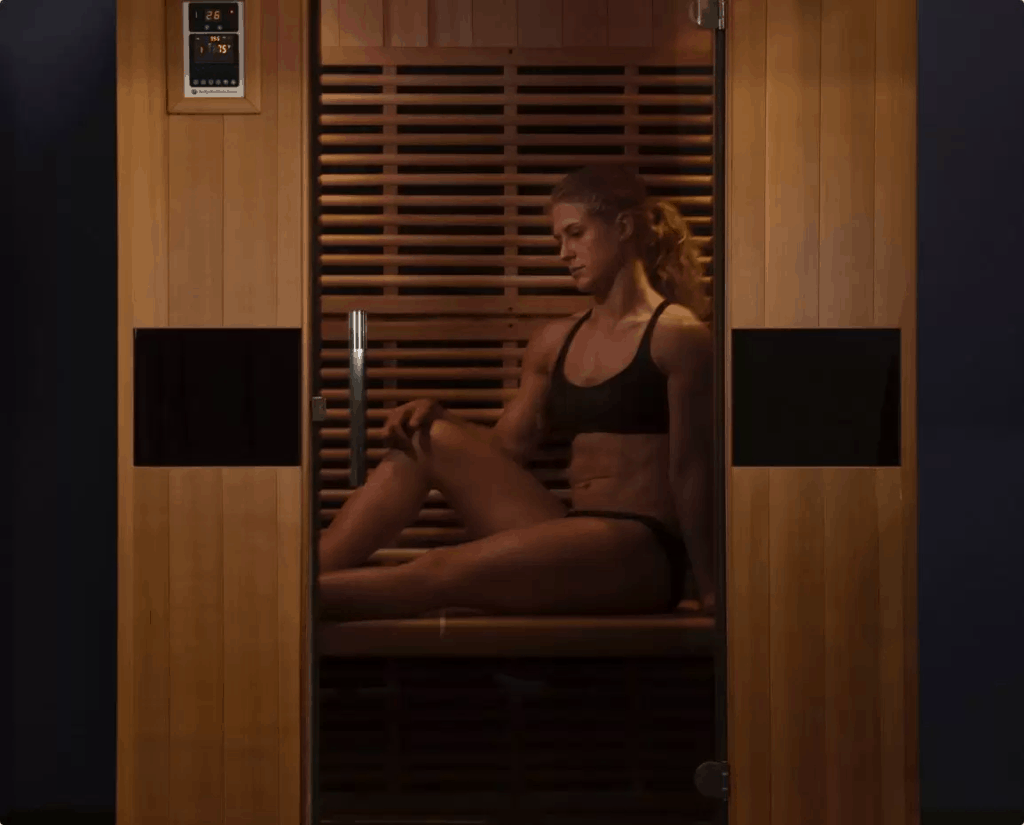 Body Detoxification
Infrared therapy heats your body evenly, causing you to sweat out toxins from deep within the body.
Pain Relief
Infrared heat penetrates tissue, joints, and muscles—relieving pain from injury and chronic conditions.
Stress Relief
Our infrared sauna gently heats your body from the core, promoting peaceful energy and improved sleep.
Improved Circulation
When you heat your muscles, you increase blood flow—just like when you work out. This improves circulation and reduces blood pressure.
Cellular Regeneration
By oxygenating the body's cells, infrared therapy helps muscles recover, strengthens the immune system, and improves skin tone.
Floatation Therapy
Floatation Therapy is used to release stress and tension in a magnesium-rich bath. Throughout your session, the high concentration of magnesium is slowly absorbed through the skin helping to restore and rejuvenate your body. The effect is peaceful. Calming. Perfect.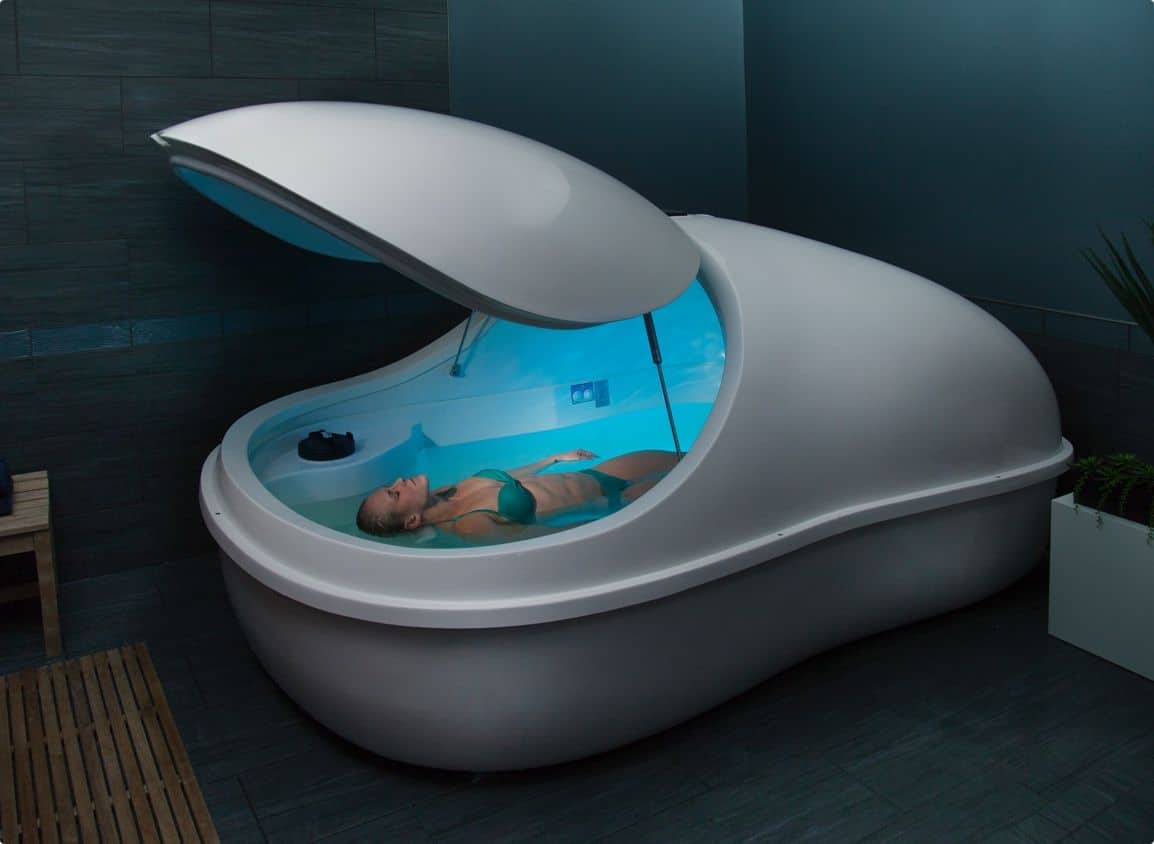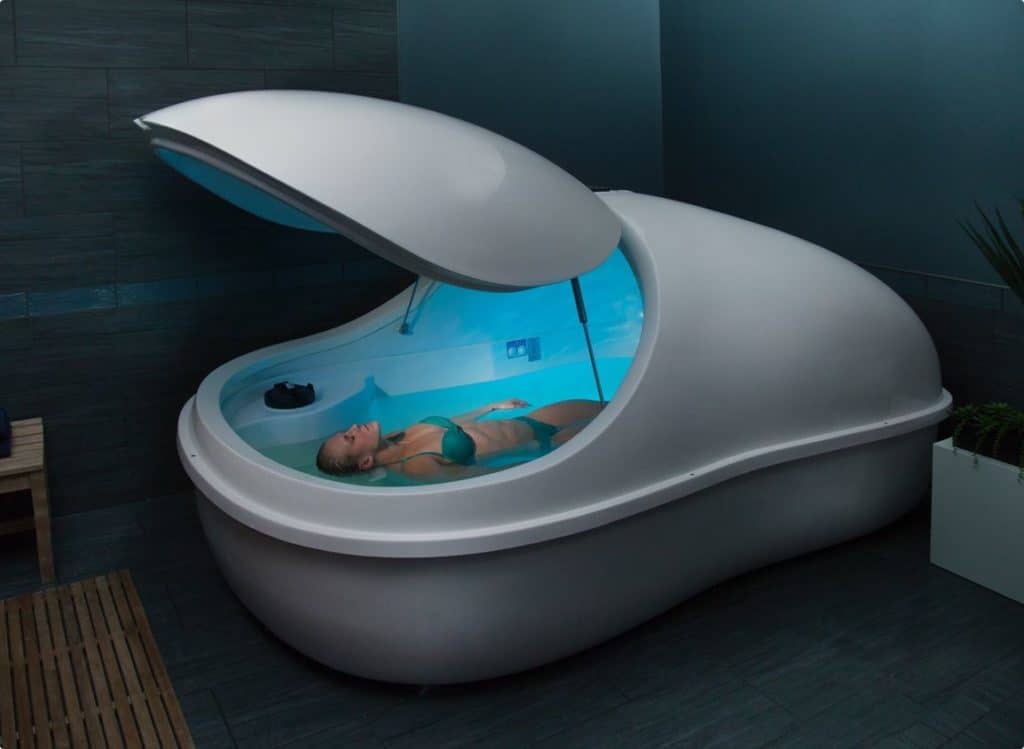 Physical Benefits
Decreases pain
Enhances athletic performance
Promotes healing of micro-tears in muscle
Decreases build-up of lactic acid in muscle
Increases overall energy levels
Improves sleep quality
Decreases muscle tension
Reduces blood pressure and heart rate
Improves circulation and oxygenation of blood
Emotional Benefits
Decreases stress, anxiety, and depression
Enhances creativity and problems-solving skills
Heightens production of endorphins
Decreases production of stress hormones
Improves memory and concentration
Promotes peaceful relaxation
Builds heightened awareness of all senses
Creates left/right brain synchronization
Normatec Recovery System
The Normatec Recovery System is a key tool in treating soft tissue injury and accelerating recovery time. As little as 30 minutes of treatment after a workout can greatly accelerate the soft tissue healing process.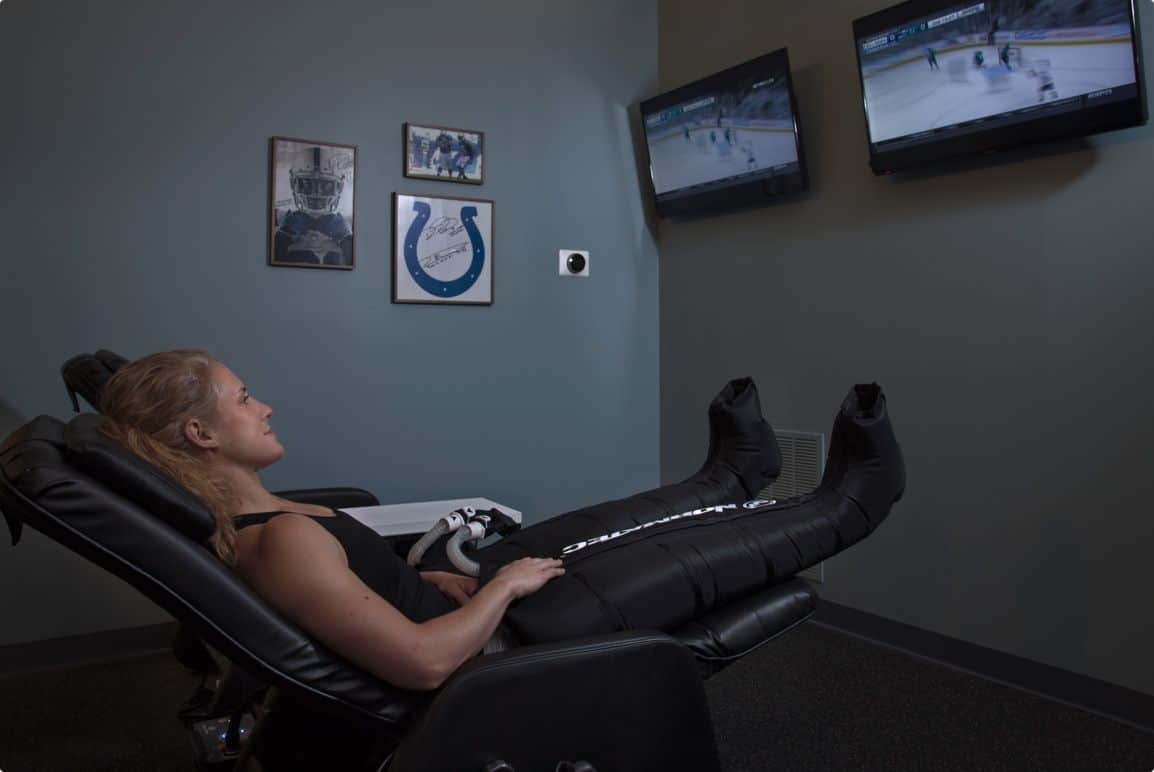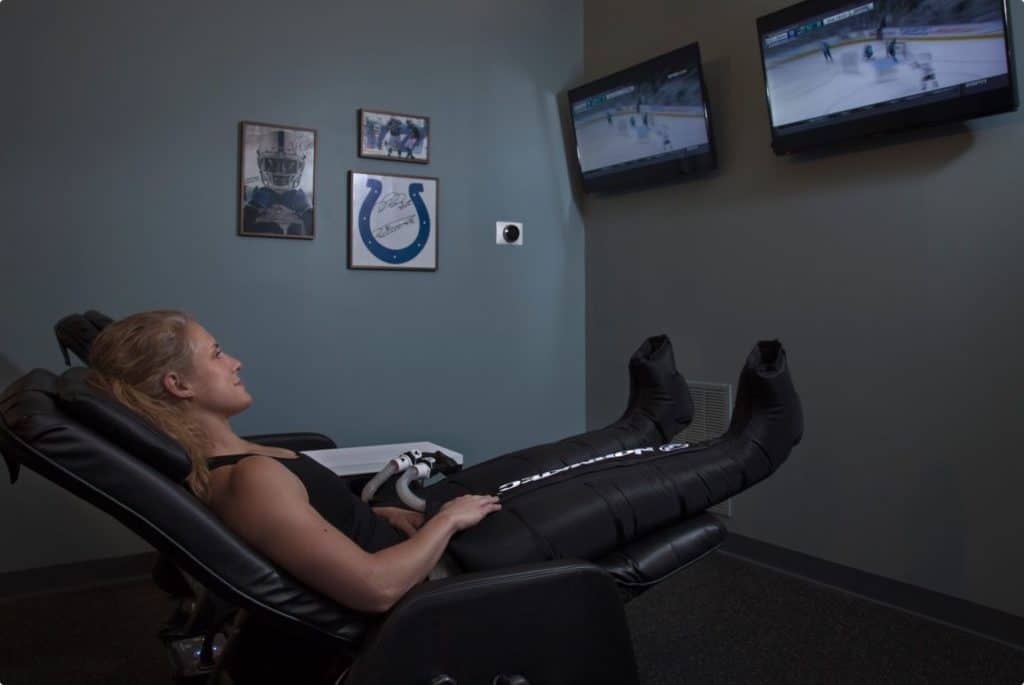 Pre Workout Benefits
Increases circulation
Reduces muscle stiffness
Enhances muscle performance
Post Workout Benefits
Increases circulation
Reduces blood lactate levels
Decreases muscle fatigue for a faster recovery
Rehab & Recovery Benefits
Reduces swelling
Decreases pain
Alleviates muscle stiffness
Accelerates soft tissue healing
Set up an appointment
Are you ready to start the path to maximum healing, beauty and performance? Call or Email us today and we'll help you set up an appointment at one of our two locations.
Testimonials
Highly recommended and great experience overall! Staff is very friendly, attentive and caring. I tried the infrared sauna on this first visit and walked away thoroughly impressed - will definitely be returning for more sauna as well as trying the other services too!
B. Miller
I have really enjoyed my sessions. The Cryotherapy have been great for alleviating my joint pain and it has given me more energy (no need for my old man naps). The staff has been great--friendly, informative, and professional.
T. Black
The entire staff is exceptionally helpful and friendly! They know their stuff. I love coming here. I feel healthier and better every time I come! Definitely coming back to the Float Tank again! I highly recommend the chiropractic and acupuncture as well!
J. Baker
I came in today hurting all over. I did the infrared sauna, the Cryotherapy and the Normatec. I feel great now. Cannot say enough good words about the facility and staff.
H. Taylor
Customer Service is top notch! One of a kind facility in the Greater Indianapolis Area. As a competitive CrossFitter I often don't follow the advice I give, but instead beat my body up on a daily basis. Without Dr. Charbel and his team, I surely wouldn't have been able to contribute to my team's efforts in the 2015 CrossFit Open. Very thankful for his services!
J. Byczko
Cryotherapy Indy is my go to when I get tweak something in the gym or during a competition. Love all the services I've tried so far: cryotherapy, Normatec, and Float.
N. Kegley
The float tank was amazing! When you crave quiet, this is the place to go.
D. Adams
I am a triathlete and with my intense training load, I find cryotherapy to be very helpful with my performance, recovery and preventing injury. The staff is super nice and welcoming and the facility is clean and top of the line. Highly recommend.
M. Leonards
Amazing staff, Fantastic facilities. Really cuts recovery time down and let's me work to my full potential.
A. Steinberg
The sensory deprivation tank was everything it's chalked up to be!!! And the friendly and professional staff made my birthday experience even better!
L. Hill
I've been putting my body through a complete physical change. I was hurting so bad. Came in staff is amazing. Facility is clean. Love this place!
D. Biggers
I have been using Cryotherapy and Normatec to recover from daily training for a half Ironman I have scheduled for the end of July. These treatments have helped immensely in removing pain and lactic acid. Totally recommend if you are training and want to recover faster.
L. Phillips
I started coming to Cryotherapy Indy last year and fell in love with the sauna. There maybe places closer to me to use, but I keep coming here because 1) they're friendly, 2) it's clean, and 3) there are other things I can sample like massage chairs (if I come early)... Oh yeah, one more thing, I can always get an appointment that fits my schedule.
R. Harris
The cryotherapy was very beneficial. Came in feeling draggy but left feeling rejuvenated after the float and the ice chamber. The staff was very informative about the different treatments Cryotherapy Indy offers and really makes you feel welcomed!
B. Rostron
Phenomenal staff from the moment you walk in the door. All of the equipment is top notch for anyone trying to recover from working out or even every day activities. I would recommend this place to anyone I know.
J. Burns
I'm a hardcore runner and a CrossFit aficionado. I work out 6 days per week and I needed a good recovery tool. Cryotherapy has helped me immensely to recover from pain and injuries. The staff at Cryotherapy Indy is extremely professional and provides an outstanding service.
E. Hdez
Best, most personal care you're going to find. Dr. Charbel is passionate about whole body health and about being your partner in your pursuit of your best health. Took great care of my knee pain, as well!
S. Erickson
Sent our daughter here who goes to college nearby and plays volleyball. Team doc told her 6 weeks out for injury but after a week of treatment here and some cryotherapy she was back on the court in a week. Friendly staff and no waiting!!
J. Trout
I enjoyed my first experience with cryotherapy for my fibromyalgia pain. Cryotherapy Indy has several other services I will try to aid in my pain relief. The staff was awesome to work with and made me comfortable before I entered the tank. I look forward to my next visit!
A. McCain
The best most relaxing day/experience I've had for a while. It's like a mini intense vacation day. Better than a massage! Wonderful!
V. Pitchford
Cryotherapy Indy is the best. Went in for a float, cryotherapy and sauna, they were all amazing! Floating was very relaxing, sauna was very nice, didn't feel like I was going to pass out and cryotherapy was amazing! Felt so limber after and very relaxed. I'm coming back every week!!
C. Lowry
Great recovery! Great people to be around! Highly recommend for athletes and everyday people trying to heal or feel good.
J. Hoeft
This was a very awesome experience. So calming and relaxing. It felt like floating on a cloud. I left feeling completely relaxed. It was very clean and staff very nice and knowledgeable.
R. Bell
CLIENT CRYOTHERAPY EXPERIENCE
Maximum Effort Requires Maximum Recovery
Whole Body Cryotherapy is a leading-edge innovation using hyper-cool temperatures to accelerate healing in soft tissue and joints; and can increase metabolism. You work hard to maintain and improve your health. You move your body every day. You're walking further and running faster than you did last year. You're looking for other ways to boost your physical well-being. WBC can help your body achieve its ultimate potential. Contact our CryotherapyIndy experts today to learn more or to make an appointment.
CryotherapyIndy in the News